Newsletter
President's Report
Happy New Year to Everyone!  Here's to hoping for brighter and better days for everyone in the year ahead! I am excited to serve as the 2021 BOMA Greater Tucson Board President, and I look forward to all that BOMA has in store for us all in the upcoming months. 
Please join me in welcoming the rest of our new board of directors:
Vice President: Sierra Howard

Secretary/Treasurer: Eileen Lewis

Principal Directors: Betsy Johnson, Lety Hurtado and Karen Wolf

Associate Directors: Darryl Humbles and Cathy Sams

As a reminder, there are several committees within the BOMA Organization, and we would love for you to join one! Committee meetings are held just once a month.  They do not require much time, and they make a huge impact on our organization. We need both Associates and Principals to join, so please take a look at the list below, and let Luann know which one (or more!) you'd like to be a part of. 
Committees typically meet once a month and can be conducted via phone or zoom until we can meet in person.
Membership ~ Brianne Hansen / Kelley Amey (Co-Chairs)

Programs/Education ~ Heather Baron / Barbara Camacho (Co-Chairs)
Golf ~ Tina Olson, Chair - We typically meet beginning in July.  More information as we get closer to the time.
Property Preservation/Government Affairs ~ Sierra Howard/Eileen Lewis (Co-Chairs)
Community Service
February 2021 Program :
We have had a change in program so please stay tuned.  Finalizing a date and we will get it to you ASAP!
March 2021 Program:
Save the Date ~ March 30  Noon - 1:00 PM 
I hope that we will all get to meet in person sooner rather than later this year! Until then, stay safe out there and take care!
Heather Baron, MAS Real Estate Services
President, BOMA GT
THINK BOMA FIRST
Back to top
---
Meeting/Event Information
This is a great opportunity!

The 2021 Virtual Winter Business Meeting is FREE and open to all BOMA members, but registration is required. 





2021 Winter Business Meeting

BOMA International's 2021 Winter Business Meeting, which was scheduled to be held in Palm Springs, California, is going virtual! The meeting is open to all BOMA members, and with no registration fee or travel costs, it's easier than ever to participate. Attendees will network with peers, exchange ideas to help shape the business of BOMA during these unprecedented times and gain meaningful insights from inspirational keynote speaker Sebastian Terry. Join us January 25-29 at a computer near you!

Keynote Session, sponsored by Thyssenkrupp Elevator

Featuring Sebastian Terry, Author and TV Host
Wednesday, January 27 | 1:00 – 2:15 pm ET

Sebastian Terry is known worldwide for pursuing an incredible list of 100 Things he wants to achieve before he dies. His story is surprisingly not about a bucket list. It's about something more far reaching: permission, choice, growth and connection.

Affected by a curious mind and the death of a close friend, Sebastian experienced a moment in his life where he asked himself a simple question: "Am I happy?" The answer was NO, so he decided to pen down a list of 100 Things that he'd always wanted to achieve. Following his heart and armed with nothing but a list, Sebastian's incredible story has grown from an entertaining tale of adventure into a global philanthropic movement that engages a growing tribe of hundreds of thousands to not just set meaningful goals, but also pull the trigger and achieve them—all while helping others do the same.

Sebastian tells his unique, action-packed story while integrating the principles of goal setting, altering mindset, benefiting from change, the art of achievement, opportunity creation and helping others. He'll inspire you to gain perspective, think big and be the best you can be on every level so that others can follow suit.

Shape the Business of BOMA
Being an active member of BOMA helps advance your career and your industry—and one of the best ways to get more involved is by attending the Winter Business Meeting. Whether you're interested in advocacy, education, leadership development, community service or other industry issues, BOMA has a committee or task force that would value your contributions. This year, you can drop in on these meetings throughout the week as your schedule allows to help shape the future of BOMA and commercial real estate.

Schedule of Events ... CLICK HERE

*As of December 3, 2020.

Thank you to our 2021 Virtual Winter Business Meeting sponsors!






Back to top
---
Advocacy
ADVOCACY ALERT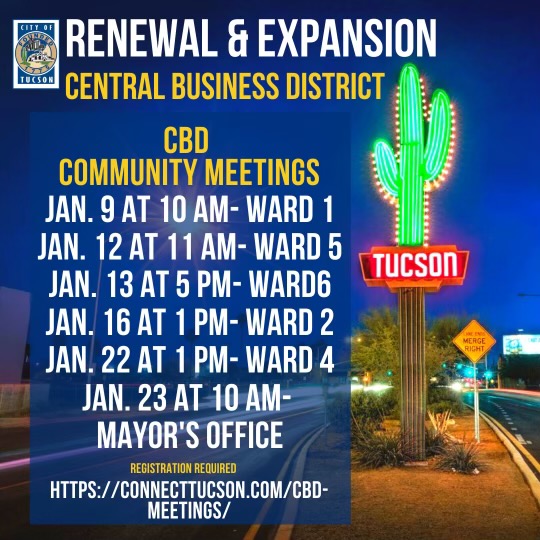 City's Central Business District Community Meetings Underway:
Get Involved & Support New Development
The Central Business District (CBD), first adopted in 2012, was renewed in September by the Mayor and Council for an additional 10 years. This Spring, the Mayor and Council will determine the future of the CBD and how best to utilize GPLET as a tool to accomplish community goals.

The City's earnest intention is to engage the community, with its rich and diverse perspectives, in the process. To that end, the Mayor and Council and the Office of Economic Initiatives will host a series of seven virtual meetings to engage the community in co-creating a shared vision for the future of the CBD. These 90-minute meetings will inform the Mayor and Council with regard to the modification of CBD boundaries and GPLET requirements.
The Mayor and Council need to hear from individuals in the development community, to ensure that a balanced voice is presented and a collaborative resolution can be reached. You may register for any one of the remaining meetings using this LINK.
Back to top
---
BOMA International Conference & Expo
BOOM—everything changes!
No matter what comes next, we know the commercial real estate industry is resilient enough to seize opportunity in the midst of challenges, whether that means taking bold action on new capital expenditure strategies or adapting occupant experiences for our new normal.

The one constant throughout this change is the BOMA International Conference & Expo, where you'll always find innovative solutions to help you navigate anything that comes your way. Save the date and make plans to join us July 18-21 in Boston to reconnect and get a handle on what's next.
Back to top
---
Membership Dues
Just a reminder your 2021 Membership Dues invoices were emailed out in early December.  If you have not paid yet, please do so ASAP.  If you need a duplicate invoice, please let me know and I would be happy to get that out to you.
I've had the pleasure of working with BOMA Greater Tucson for 13 years now and here is to another FABULOUS year together.
Luann Schwartz
Executive Director
Back to top
---
COVID-19 Impact Study
While COVID-19 continues to be a disruptive force for the office sector and its tenants, the perceived value of the office as a key ingredient of business success remains strong. That is one of the major takeaways of the BOMA International COVID-19 Commercial Real Estate Impact Study, a groundbreaking study of more than 3,000 U.S. commercial office space decision-makers commissioned by BOMA International, underwritten by global real estate software company Yardi and developed by Brightline Strategies, a leading real estate research and advisory services firm. The study provides a clear indication of the pandemic's broader transformational effects on commercial real estate and how tenant attitudes towards the in-person work environment have shifted.
Back to top
---
Designations ...
THE MORE EFFICIENT WAY TO GET THE RPA®/FMA®

Do your members wish getting their RPA® and FMA® designation was easier?
Faster? More efficient?
Introducing The Capstone Experience!

As of January 1, 2021, your members' wishes will come true! Based on feedback from learners and industry experts, we're enhancing our programs to help learners achieve their RPA® and FMA® designations faster and more efficiently, while maintaining the highest standards in the industry. Here's what's changing:
Course exams will now be taken through the BOMI Learning Portal - no need to visit a testing center

Simplified experience forms requiring employment history verification only

Once all RPA® and/or FMA® course requirements are complete, learners will undergo a culminating RPA®/FMA® Capstone Exam
Back to top
---
EER
Thank you for supporting BOMA's Experience Exchange Report (EER) over its 100-year history. BOMA International has made the tough decision to suspend the EER in 2021 due to market changes and COVID-19's impact on our ability to collect useful operational data for 2020. 
BOMA International is proud of the long legacy of the EER and its role in building a thriving commercial real estate industry. We look forward to building on this legacy by creating new research projects that will provide greater value to today's industry. We pledge to help identify new resources and/or partners for annual benchmarking data and welcome your suggestions for other research we can produce or support.
CLICK HERE for EER Talking Points/Information
Shelby Christensen
Chair and CEO   
Henry H. Chamberlain, APR, FASAE, CAE
President and COO
Back to top
---
CMCP (Certified Manager of Commercial Properties)

BOMA International and BOMI International have been hard at work creating a live, virtual CMCP™ Exam Prep Course for you!
- Collaborative Virtual Learning - 
For the first time ever, the CMCP™ Exam Prep Course from BOMA and BOMI is available live in the collaborative virtual learning (CVL) delivery method. 
This course will provide participants with not only the digital study materials your members need for the CMCP™  (the digital coursebook, quizzing, and a practice exam), it will also provide them with an opportunity to apply the CMCP™  Exam Prep Course concepts with peers and with an instructor, through collaborative activities during the live sessions.
- Certified Manager of Commercial Properties™ - 
Early-professional members, take the first step in building a successful career in commercial real estate with the new Certified Manager of Commercial Properties™ (CMCP™) certification. As the only certification of its kind in the industry, the CMCP™ communicates the ability to be an effective commercial property manager and strong understanding of the responsibilities of the role.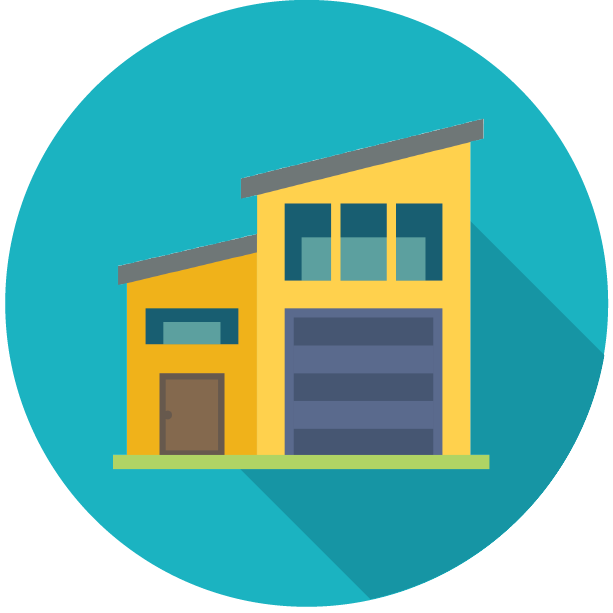 Back to top
---
Rebate Programs
Home Depot Member Rebate Program
Sign Up Now – No Cost to Enroll!
BOMA members participating in the Home Depot member rebate program have received rebate checks totaling $4 million for purchases made through the program this past year.
If you're not already participating in this exciting opportunity, it's easy to sign up to earn a 2 percent annual rebate on all qualifying in-store and online pre-tax purchases of thousands of products in Paint, Janitorial, Flooring, Plumbing, Electrical and more, plus other special savings and services, such as dedicated support, delivery, competitive pricing and volume discounts.
There is no cost to enroll in the program. Rebates are distributed annually, and annual purchases must total a minimum of $25,000 to qualify.
Enroll now and start earning money on your company's Home Depot purchases. Be sure to enter the program code BOMA when you register.
Back to top
---
Partnership Program
We have 4 levels:
If you have any questions, please feel free to contact the office at (520) 310-1605.

OCOTILLO
Back to top
---
Social Media
These are great resources to use to invite others to events, job posings, etc.

ALSO, BOMA International has their own app.  Download it to your phone.  Here is what it looks like:
Back to top
---
Association
BOMA GT OFFICE/CONTACT INFORMATION:
BOMA GT
10645 N. Oracle Road
Suite 121; #239
Oro Valley, AZ  85737
(520) 310-1605  phone
(520) 844-1674  fax 
If you have any questions, please feel free to contact me in the BOMA GT office at [email protected] or call (520) 310-1605.
Thank you,
Luann Schwartz
Executive Director

Back to top
---