Newsletter
President's Report
Today's pain is tomorrow's  strength
I hope everyone had a wonderful holiday weekend.  It is hard to believe that we are almost entering the 4th QTR of 2020. Yes, it has been a painful and challenging year and hopefully we have gained strength. We look to the future when  we can return to our monthly meetings in person and not virtually.  We had many positive comments regarding our August meeting with Bob Logan.  His presentation gave us insight on how to achieve happiness while living with COVID 19.  As soon as we receive Bob's presentation, Luann will post it on the website and notify membership. 
New Members
I would like to take this opportunity to welcome the following new members to BOMA Greater Tucson
Don Soss, Farm Bureau Financial Services
Gilbert Perez, Country Financial
Upcoming Meetings and Events
For our September virtual meeting, Dr. Theresa Cullen, Public Health  Director of Pima County Health Department  will speak to us on the impact CODVID is having on the county.  Please join us, September 22nd at noon for Dr. Cullen's presentation.  Please register through the website so we can get an idea of how many will be on the call.
Our October virtual meeting will be October 20th at noon.  We will have representatives from the Tucson Police Department and the Sheriff's Department provide us with an update on the homeless situation in Tucson
November 6th is our 31st Annual Golf Tournament. We feel confident that the tournament will be held.  As this event is our only fund raiser of the year, and the tournament covers about 25% of our annual budget, we hope everyone can  join us for this fun day event.
Our Annual Meeting will be held virtually on November 17that noon.  We will be presenting the 2021 budget and also installing our 2021 board members.

Volunteer/Suggestions for 2021
We need to fill two Principal board member positions. If you are interested in becoming a Board member, please contact Luann.

We will begin planning our 2021 programs,   If there are topics you would like us to present in 2021, please let Luann know your interests.  We are always looking for new and interesting programs for our members. 

December meeting is usually our annual Holiday Mixer, we would like to know your thoughts regarding a mixer in December.  Would you feel comfortable  having a non-virtual mixer in December or do we hold a virtual meeting?  Any feedback would be greatly appreciated. Please let Luann know your opinion.


Website
We now have a new page on the website where you will find important information from The Homeless Task Force Committee.  Just click on the tab and you will be able to download documents to include TPD Organization Chart, Division Map, City of Tucson Homeless Camp Protocol and Tucson Police Department Trespass brochure.   
Please remember our zoom presentation on September 22nd  at noon with Dr. Cullen. 
THINK BOMA FIRST
Deb Bryant, Sunrise Property Services
President BOMA GT
Back to top
---
Meeting/Event Information
| | |
| --- | --- |
| September 22, 2020 | |

September Monthly Meeting - VIRTUAL
September 22, 2020
12:00 PM - 1:00 PM
VIRTUAL - On Line (Zoom)
What impact is COVID having on the County?

$0.00 Member Registration

$0.00 Prospective Member

Please register through the BOMA GT website so we can have a count of who will be attending the virtual meeting.

SPEAKER: 

Theresa Cullen, MD, MS (BIO)
Pima County Health Department Public Health Director

TOPIC:  
COVID and the impact to the County

 
ZOOM MEETING INFORMATION:

Join Zoom Meeting
https://us02web.zoom.us/j/83880003839?pwd=OEIzZTQzT2dLNFYzZFdIR1dDUDZpdz09

Meeting ID: 838 8000 3839
Passcode: BOMA0922


One tap mobile
+13462487799,,83880003839#,,,,,,0#,,64156067# US (Houston)
+16699006833,,83880003839#,,,,,,0#,,64156067# US (San Jose)

Dial by your location
+1 346 248 7799 US (Houston)
+1 669 900 6833 US (San Jose)
+1 253 215 8782 US (Tacoma)
+1 312 626 6799 US (Chicago)
+1 929 205 6099 US (New York)
+1 301 715 8592 US (Germantown)
Meeting ID: 838 8000 3839
Passcode: 64156067
Find your local number: https://us02web.zoom.us/u/kxLvSBbe7 
Back to top
---
Golf
ANNUAL GOLF TOURNAMENT
| | |
| --- | --- |
| November 06, 2020 | |

BOMA GT Annual Golf Tournament
 
Forty Niners Golf Country Club
12000 E Tanque Verde Rd
Tucson, AZ 85749
http://www.fortyninercc.com
Join Us For a Day on the Course

$750.00 Hole In One (Only 1)

$625.00 Food & Beverage Sponsor

$600.00 Breakfast Sponsor (Only 1)

$500.00 Sign Sponsor (Only 1)

$375.00 Special Event Sponsor ~ PLINKO (Only 1)

$375.00 Special Event Sponsor ~ Marshmallow Hole (Only 1)

$300.00 Tee Sponsor

$600.00 Foursome

$175.00 Individual Player

$40.00 Banquet Ticket

REGISTER NOW ...

*Sponsorships / *Players

*Donate Raffles Prizes / Goodie Bag Items

*A DAY OF FUN .... Join Us for Lunch


**ANYONE CAN SPONSOR, PLAY, DONATE - NOT FOR MEMBERS ONLY**


CLICK HERE for full flyer ...

Thank You to our Sponsors

Tournament Sponsors: (SOLD OUT)
Ace Asphalt
Cushman & Wakefield | PICOR
Kustom US fka Abracadabra Restoration
Mr. Janitor
Republic Services
SKYTEK
West Coast Roofing

Food & Beverage Sponsors:
ATI Disaster Recovery Services
Disaster Restoration Innovation
Lloyd Construction
MAS Real Estate Services
Vet Sec Protection Agency

Awards Sponsor:
Sunland Asphalt

Air Cannon Sponsor:
Sunrise Property Services

Golf Ball Sponsor:
Guard Top

Golf Cart Sponsor:
Kustom US fka Abracadabra Restoration

Goodie Bag Sponsor:
Conquistador Pest & Termite

Photo Sponsor:
Gay Jarvis

Tee Sponsors:
Pink Restoration
Nu Flow Services of Tucson
Roofing Southwest
Urban Tactical Security
Back to top
---
Welcome New Members

Don Soss, Farm Bureau Financial Services

Gilbert Perez, Country Financial
Back to top
---
Membership Special
Feel free to share this opportunity with others ...
Back to top
---
Community Announcements
RTA Update submitted by Mindy Blake, Pima Association of Governments, our May speaker.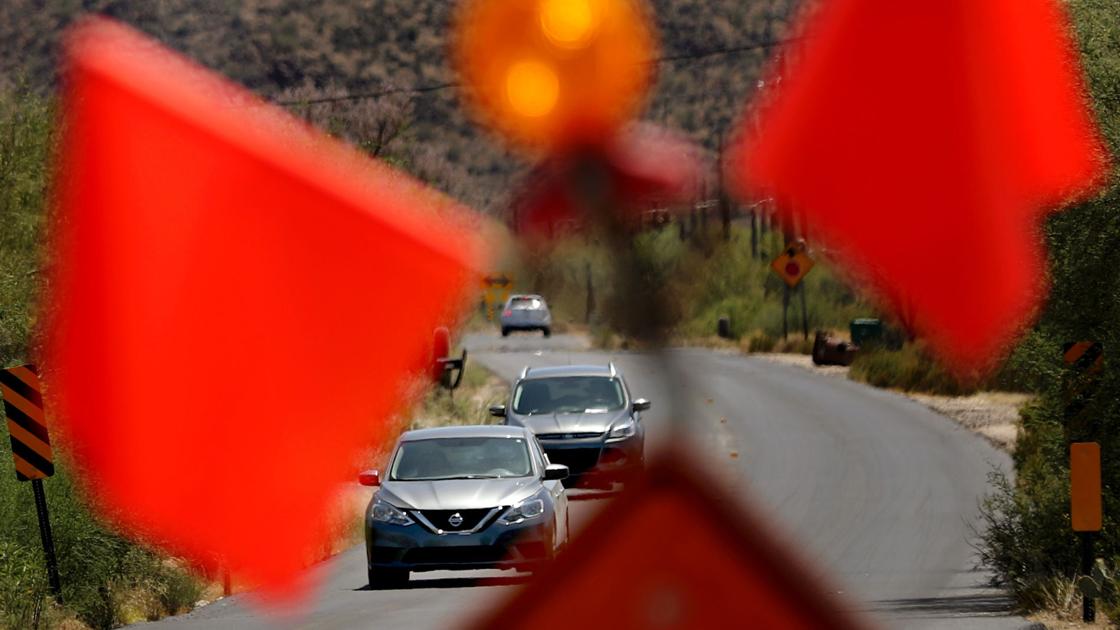 Road Runner: RTA progressing with plans to address road infrastructure for decades to come (CLICK HERE)
Back to top
---
Coronavirus
BOMA International's Coronavirus Resource Center
As we continue to navigate the COVID-19 pandemic, BOMA International is actively working to provide commercial real estate professionals with credible information on how to mitigate the potential health and business impacts. Based on information from the U.S. Centers for Disease Control and Prevention (CDC), BOMA International has released a series of guidance documents to help property professionals address this public health crisis.
BOMA International continues to monitor the latest COVID-19 developments, and additional resources are being posted regularly to www.boma.org/coronavirus. These resources include webinar recordings, relevant articles and links to helpful documents, websites and expert analysis.
VISIT BOMA'S CORONAVIRUS RESOURCE CENTER
Quick Links to BOMA International's Guidance Documents
Guidance Document #3
Coronavirus (COVID-19) Tenant FAQ
Updated March 25, 2020



Guidance Document #2
Coronavirus (COVID-19) Preparedness Checklist
Updated March 4, 2020
Guidance Document #1
What You Need to Know: Novel Coronavirus
Updated February 25, 2020
CARES Act Analysis
In response to the growing COVID-19 pandemic, the U.S. Congress passed the Coronavirus Aid, Relief and Economic Security (CARES) Act on March 27, 2020. This historic bill, the third legislative response to COVID-19, provides more than $2 trillion for economic relief to businesses and individuals, as well as much-needed resources to state and local governments. BOMA International's advocacy staff has itemized the  measures that may affect your businesses, your employees and your tenants. A comprehensive document detailing these measures can be found here.
Back to top
---
Designation Class
A Higher Standard: The Commercial Real Estate Certification You've Been Waiting For
Just announced: The BOMA Foundation has created a new scholarship to fund individuals pursuing the CMCP certification. Up to eight scholarships will be awarded per quarter. Applicants may use the scholarship to cover either the CMCP application/exam fee or the CMCP Exam Prep Course.
We are pleased to introduce the new Certified Manager of Commercial Properties™ (CMCP™), a certification designed for early-career property professionals who are looking to validate their industry knowledge and take their careers in commercial real estate to the next level.
As the only certification of its kind in the industry, the CMCP instantly communicates your ability to be an effective commercial property manager and your strong understanding of the responsibilities of the role. Earning the CMCP certification is the first step in building a successful career in commercial real estate.
CMCP™ Advantages
Offers recognition early in one's career (typically 1–5 years of  experience)
Validates foundational knowledge in key areas of property management
Evaluates readiness for additional training, responsibilities and career advancement
Quickly assists employers with on-boarding new property managers and assessing industry knowledge and career potential
Backed by BOMA and BOMI Certification, Inc., the leaders in commercial real estate education and training
Eligibility Requirements
Four-year degree and 1 year of property management experience, or
Two-year degree and 2 years of property management experience, or
No degree and 4 years of property management experience,and
30 hours of verifiable education in commercial property management
Back to top
---
Rebate Programs
Member Savings Programs
Home Depot Member Rebate Program
Sign Up Now – No Cost to Enroll!
BOMA members participating in the Home Depot member rebate program have received rebate checks totaling $4 million for purchases made through the program this past year.
If you're not already participating in this exciting opportunity, it's easy to sign up to earn a 2 percent annual rebate on all qualifying in-store and online pre-tax purchases of thousands of products in Paint, Janitorial, Flooring, Plumbing, Electrical and more, plus other special savings and services, such as dedicated support, delivery, competitive pricing and volume discounts.
There is no cost to enroll in the program. Rebates are distributed annually, and annual purchases must total a minimum of $25,000 to qualify.
Enroll now and start earning money on your company's Home Depot purchases. Be sure to enter the program code BOMA when you register.
Back to top
---
Partnership Program
We have 4 levels:
If you have any questions, please feel free to contact the office at (520) 310-1605.

OCOTILLO
Back to top
---
Social Media
These are great resources to use to invite others to events, job posings, etc.

ALSO, BOMA International has their own app.  Download it to your phone.  Here is what it looks like:
Back to top
---
Association
BOMA GT OFFICE/CONTACT INFORMATION:
BOMA GT
10645 N. Oracle Road
Suite 121; #239
Oro Valley, AZ  85737
(520) 310-1605  phone
(520) 844-1674  fax 
If you have any questions, please feel free to contact me in the BOMA GT office at [email protected] or call (520) 310-1605.
Thank you,
Luann Schwartz
Executive Director

Back to top
---