In this issue
Newsletter
President's Report
October Meeting:
Our October meeting was very informative regarding the homeless situation here in Tucson.  We had representatives from both the Tucson Police Department and the Pima County Sheriff's Department provide us with an update.  If yu were unable to attend our meeting, we have a video recording of the meeting on our website on the meeting page.  I would like to thank the Homeless Task Force Committee for organizing and facilitating the meeting.

Annual Golf Tournament:
I would like to thank our sponsors and golfers for participating in our golf tournament.  A fun time was had by all! A summary for the golf tournament will be presented at our annual meeting .  I would also like to take the opportunity to thank Luann and our Golf Committee members for organizing and facilitating another successful tournament. 

Rescheduled  Annual Meeting: December 1, 2020
Our annual meeting which was scheduled for yesterday, November 17th, has been postponed until December 1, 2020 at Noon.   We rescheduled the meeting as we did not have a majority of our members register for our meeting.  We had 12 members register and we need at least 28 voting members to meet our quorum.  PLEASE register for our meeting through the website by Wednesday, November 25th so we can confirm we have a quorum.  If you are unable to attend, please reach out to Luann and request an absentee ballot so your vote may be counted. 

Holiday Celebration:
In the past we have held a mixer for our December meeting  We would love to gather together for a holiday celebration and would love to plan  a meeting for some time the middle of December.  We would like to know if  members would attend either a luncheon or an evening mixer.  Please let Luann know your preference by Wednesday, November 25th so we can find a venue.

January 2021 Meeting:  
We have begun planning our 2021 meetings.  We are assuming that for the near future we will be continuing with Zoom meetings.  We have received a suggestion for a meeting and we feel that the suggestion is perfect to  kick off our new year.  We would like to highlight our Associate members in January.  We will give each of our Associate members five minutes to speak to us about their business/ services. Further details will be sent out once we have finalized details for the program.   

I hope all have a wonderful Thanksgiving holiday with family and friends. 
THINK BOMA FIRST
Deb Bryant, Sunrise Property Services
President BOMA GT
Back to top
---
Meeting/Event Information
| | |
| --- | --- |
| December 01, 2020 | |

Annual Meeting ~ VIRTUAL
BEGINNING AT NOON
Virtual
Business, 2021 Budget and Installation of Officers
Member Registration:  $0.00

PLEASE BE SURE TO REGISTER BY NOVEMBER 25
WE NEED TO ESTABLISH A QUORUM

IT IS CRITICAL YOU PUT ASIDE SOME TIME TO ATTEND AND VOTE 

December is our annual meeting (Via Zoom - see information below).  The tentative agenda is listed below.

Welcome

Report of the President

Reports:


    >   Review and approval of 2021 proposed budget
    >   Review of 2020 financial report
    >   2019 Annual Meeting Minutes


Recognition of the 2020 Board of Directors

Election of 2021 Board of Directors 

Other business


SLATE OF OFFICERS AND DIRECTORS FOR 2021 BOARD

| | |
| --- | --- |
| Heather Baron, MAS Real Estate Svcs | President |
| Sierra Howard, PICOR | Vice President |
| Eileen Lewis, Tucson Realty & Trust | Secretary/Treasurer |
| Deb Bryant, Sunrise Property Svcs | Past President |
|   |   |
| Betsy Johnson, CBRE | Principal Director |
| Lety Hurtado, MAS Real Estate Svcs | Principal Director |
| Karen Wolf, PICOR | Principal Director |
|   |   |
| Darryl Humbles, ATI | Associate Director ** |
| Barbara Camacho, Kustom US | Associate Director ** |
| Cathy Sams, Republic Services | Associate Director |

**

Only one per industry can serve


If there are any other members, principal or associate, who would like to submit their name, please let Luann know.




Meeting ID: 897 5090 0202

Passcode: 12012020

One tap mobile

+12532158782,,89750900202#,,,,,,0#,,12012020# US (Tacoma)+13462487799,,89750900202#,,,,,,0#,,12012020# US (Houston)

Dial by your location

+1 253 215 8782 US (Tacoma)

+1 346 248 7799 US (Houston)

+1 669 900 6833 US (San Jose)

+1 301 715 8592 US (Washington D.C)

+1 312 626 6799 US (Chicago)

+1 929 205 6099 US (New York)

Meeting ID: 897 5090 0202

Passcode: 12012020
Back to top
---
Welcome New Members
Antionette Alvarez, Titan Restoration, Associate/Prickly Pear Partner
Kelley Amey, DRI (Disaster Restoration Innovation) 
Back to top
---
BOMA in the News
January 25-29, 2021
Winter Business Meeting will be virtual and free of charge completely in an effort to increase participation. Regional meetings will be held during the conference not before the conference.
Registration
The virtual Winter Business Meeting is FREE and open to all BOMA members, but registration is required. Registration will open soon.
Schedule of Events – All times shown are Eastern Time Zone
Watch for more information regarding registration.  As a BOMA member, you will more than likely receive emails from International.  What a great opportunity!  Take advantage of it.
Back to top
---
CMCP (Certified Manager of Commercial Properties)

BOMA International and BOMI International have been hard at work creating a live, virtual CMCP™ Exam Prep Course for you!
- Collaborative Virtual Learning - 
For the first time ever, the CMCP™ Exam Prep Course from BOMA and BOMI is available live in the collaborative virtual learning (CVL) delivery method. 
This course will provide participants with not only the digital study materials your members need for the CMCP™  (the digital coursebook, quizzing, and a practice exam), it will also provide them with an opportunity to apply the CMCP™  Exam Prep Course concepts with peers and with an instructor, through collaborative activities during the live sessions.
- Certified Manager of Commercial Properties™ - 
Early-professional members, take the first step in building a successful career in commercial real estate with the new Certified Manager of Commercial Properties™ (CMCP™) certification. As the only certification of its kind in the industry, the CMCP™ communicates the ability to be an effective commercial property manager and strong understanding of the responsibilities of the role.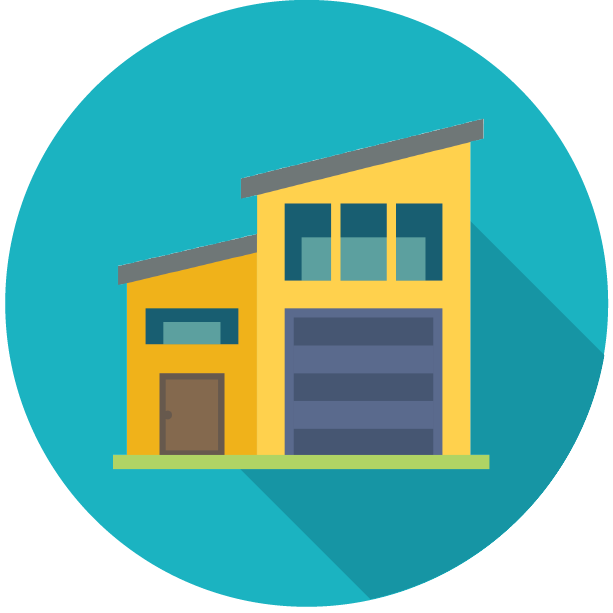 CMCP™ Exam Preparation Course
Powered by BOMA and BOMI International
Dec 08, 2020 through Dec 17, 2020
Tuesdays and Thursdays
4 PM - 6 PM (ET)
 Required Technology Orientation:
Dec 01, 2020, 11 AM - 12 PM (ET)
Back to top
---
Designations ...
COMING JANUARY 1, 2021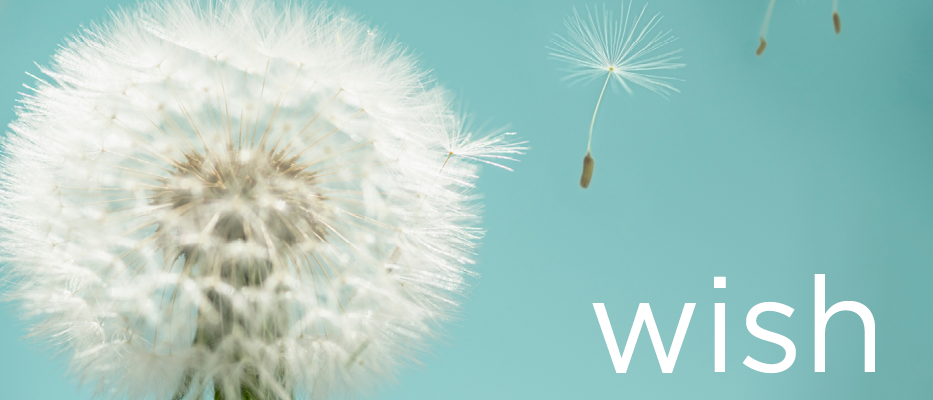 Do you wish getting their RPA and FMA designation was easier?
Faster? More efficient?
Introducing The Capstone Experience!

Coming January 1, 2021, your members' wishes will come true! Based on feedback from learners and industry experts, we're enhancing our programs to help learners achieve their RPA and FMA designations faster and more efficiently, while maintaining the highest standards in the industry. Here's what's changing:
Course exams will now be taken through the BOMI Learning Portal - no need to visit a testing center

Simplified experience forms requiring employment history verification only

Once all RPA and/or FMA course requirements are complete, learners will undergo a culminating RPA/FMA Capstone Exam


THIS INFORMATION IS EMBARGOED UNTIL DECEMBER 2, 2020.
BOMI International will announce to learners on December 1, 2020.
Back to top
---
Rebate Programs
Member Savings Programs
Home Depot Member Rebate Program
Sign Up Now – No Cost to Enroll!
BOMA members participating in the Home Depot member rebate program have received rebate checks totaling $4 million for purchases made through the program this past year.
If you're not already participating in this exciting opportunity, it's easy to sign up to earn a 2 percent annual rebate on all qualifying in-store and online pre-tax purchases of thousands of products in Paint, Janitorial, Flooring, Plumbing, Electrical and more, plus other special savings and services, such as dedicated support, delivery, competitive pricing and volume discounts.
There is no cost to enroll in the program. Rebates are distributed annually, and annual purchases must total a minimum of $25,000 to qualify.
Enroll now and start earning money on your company's Home Depot purchases. Be sure to enter the program code BOMA when you register.
Back to top
---
Partnership Program
We have 4 levels:
If you have any questions, please feel free to contact the office at (520) 310-1605.

OCOTILLO
Back to top
---
Social Media
These are great resources to use to invite others to events, job posings, etc.

ALSO, BOMA International has their own app.  Download it to your phone.  Here is what it looks like:
Back to top
---
Association
BOMA GT OFFICE/CONTACT INFORMATION:
BOMA GT
10645 N. Oracle Road
Suite 121; #239
Oro Valley, AZ  85737
(520) 310-1605  phone
(520) 844-1674  fax 
If you have any questions, please feel free to contact me in the BOMA GT office at [email protected] or call (520) 310-1605.
Thank you,
Luann Schwartz
Executive Director

Back to top
---