In this issue
Newsletter
President's Report
Hello BOMA GT Members and Happy February! 
I hope that 2021 is off to a great start for you all.  Please make sure your calendars are marked and you are registered for the February 23rd virtual meeting, where Steve Cole from Southwest Appraisals will be presenting on fixed cost tax appeals. Steve has been an appraiser in Tucson since 1975 and brings an unparalleled expertise to tax valuation appeals. 
BOMA Tucson has recently shown our support to the BOMA Phoenix advocacy group regarding the Property Tax Reform 2021.  The goal is to lower the Class 1 Assessment Ratio from 18% to 17% in order to continue to move the state towards a more equitable, sustainable property tax base. Currently, Arizona's business property taxes are uncompetitive ranking high both regionally and nationally in business property taxes.  Lowering the State Equalization Rate avoids tax shifts, gives all taxpayers a small tax cut, & avoids any impact to K-12 education formula. We wish them luck in their endeavors!
The Property Preservation Committee recently had a virtual meeting with Allyson Solomon with the Metropolitan Pima Alliance.  She provided some great advice and strategies to approach our local government to reach our goal to promote change in policies and procedures to better emphasize the health and safety of residents and business owners within the Tucson community through collaboration and enforcement.  If you are having issues with trespassers on your properties, I encourage you to visit the Property Preservation Committees tab on the BOMA GT Website where you will find a lot of useful information.
Save the date for our March 30th luncheon.  Our plan isn't final just yet …
Please consider joining a committee! It doesn't take much of your time, it is a great way to network, and the more participants we have, the stronger BOMA GT is!
See you all on the 23rd!
Heather Baron, MAS Real Estate Services
President, BOMA GT
THINK BOMA FIRST
Back to top
---
Meeting/Event Information
| | |
| --- | --- |
| February 23, 2021 | |

Fixed Cost Tax Appeals

PLEASE BE ON TIME


12:00 PM - 1:00 PM

Virtual - On Line

The Process of Petitioning and More ...

$0.00 Member Registration

$0.00 Guest Registration

PLEASE REGISTER FOR THE PROGRAM SO WE KNOW WHO WILL BE IN ATTENDANCE

SPEAKER: Steven Cole (BIO)


TOPIC:  Fixed Cost Tax Appeals

A real estate tax appeal is actually an appeal of the assessor's property valuations. Tax rates can not be appealed only valuations. Thus, propety owners and managers need to hire someone to appeal the property valuations!

An overview of the Appeals process.

The steps in the valuation process.

The benefits of a thorough valuation presentation.

In summary, the distinguishing factor in hiring me to protest the Assessor's valuation(s) ( versus another tax appeal company which charges a percentage of the tax savings ), is that the client receives a through valuation of their property at a fixed fee. That might also be appealing for bugetary reasons.

Further, I believe the likelihood of a successful reduction in valuation is far greater with a thorough valuation than using the large tax appeal services that hope to nogotiate hundreds, even thousands, of propety value reductions.

 

Meeting ID: 839 3173 4887

Passcode: 765341

One tap mobile

+16699006833,,83931734887#,,,,*765341# US (San Jose)+12532158782,,83931734887#,,,,*765341# US (Tacoma)

Dial by your location

+1 669 900 6833 US (San Jose)

+1 253 215 8782 US (Tacoma)

+1 346 248 7799 US (Houston)

+1 929 205 6099 US (New York)

+1 301 715 8592 US (Washington D.C)

+1 312 626 6799 US (Chicago)

 
Back to top
---
Membership Dues
ALL membership dues expired 12/31/2020!
Your invoice notices have been emailed a few times.  If you are renewing, payment needs to be received by March 1.  If payment is not received by March 1, you will be removed from both BOMA Greater Tucson and BOMA International's website.  If I receive your payment after March 1, I can put you back in the system.
I've had the pleasure of working with BOMA Greater Tucson for 13 years now and here is to another FABULOUS year together.
Luann Schwartz
Executive Director
Back to top
---
COVID-19 Impact Study
Last year, BOMA partnered with Yardi and real estate research and advisory services firm Brightline Strategies to launch a series of studies to measure the impact of COVID-19 on commercial office tenants and discover their thoughts on the future of the office in the post-COVID "new normal." The results of our first groundbreaking study were released in December. If you have not yet had a chance to review these comprehensive and actionable findings, I invite you to visit the BOMA International COVID-19 Commercial Real Estate Impact Study webpage.
We are thrilled to announce that the second study is being launched this month, and a number of BOMA members have already signed on to participate. Even if you did not participate in the first survey, we invite you to consider joining us this time.
By participating in the study, you not only will receive national and regional findings, but you also will learn what your tenants specifically think about a wide range of questions. We know that perceptions have changed significantly since the first study was conducted last fall. Now that vaccine distribution is underway and a variety of back-to-work strategies have been implemented to help tenants gradually return to their offices, we have expanded the scope of our research to address these and other topics to provide the most timely and relevant insights.
If you are interested in participating in this important research project, please contact [email protected] by February 12 to learn more.
Sincerely,
Henry Chamberlain, APR, FASAE, CAE
President & COO
BOMA International
Back to top
---
Designations ...
THE MORE EFFICIENT WAY TO GET THE RPA®/FMA®

Do your members wish getting their RPA® and FMA® designation was easier?
Faster? More efficient?
Introducing The Capstone Experience!

As of January 1, 2021, your members' wishes will come true! Based on feedback from learners and industry experts, we're enhancing our programs to help learners achieve their RPA® and FMA® designations faster and more efficiently, while maintaining the highest standards in the industry. Here's what's changing:
Course exams will now be taken through the BOMI Learning Portal - no need to visit a testing center

Simplified experience forms requiring employment history verification only

Once all RPA® and/or FMA® course requirements are complete, learners will undergo a culminating RPA®/FMA® Capstone Exam
Back to top
---
EER
Thank you for supporting BOMA's Experience Exchange Report (EER) over its 100-year history. BOMA International has made the tough decision to suspend the EER in 2021 due to market changes and COVID-19's impact on our ability to collect useful operational data for 2020. 
BOMA International is proud of the long legacy of the EER and its role in building a thriving commercial real estate industry. We look forward to building on this legacy by creating new research projects that will provide greater value to today's industry. We pledge to help identify new resources and/or partners for annual benchmarking data and welcome your suggestions for other research we can produce or support.
CLICK HERE for EER Talking Points/Information
Shelby Christensen
Chair and CEO   
Henry H. Chamberlain, APR, FASAE, CAE
President and COO
Back to top
---
CMCP (Certified Manager of Commercial Properties)

BOMA International and BOMI International have been hard at work creating a live, virtual CMCP™ Exam Prep Course for you!
- Collaborative Virtual Learning - 
For the first time ever, the CMCP™ Exam Prep Course from BOMA and BOMI is available live in the collaborative virtual learning (CVL) delivery method. 
This course will provide participants with not only the digital study materials your members need for the CMCP™  (the digital coursebook, quizzing, and a practice exam), it will also provide them with an opportunity to apply the CMCP™  Exam Prep Course concepts with peers and with an instructor, through collaborative activities during the live sessions.
- Certified Manager of Commercial Properties™ - 
Early-professional members, take the first step in building a successful career in commercial real estate with the new Certified Manager of Commercial Properties™ (CMCP™) certification. As the only certification of its kind in the industry, the CMCP™ communicates the ability to be an effective commercial property manager and strong understanding of the responsibilities of the role.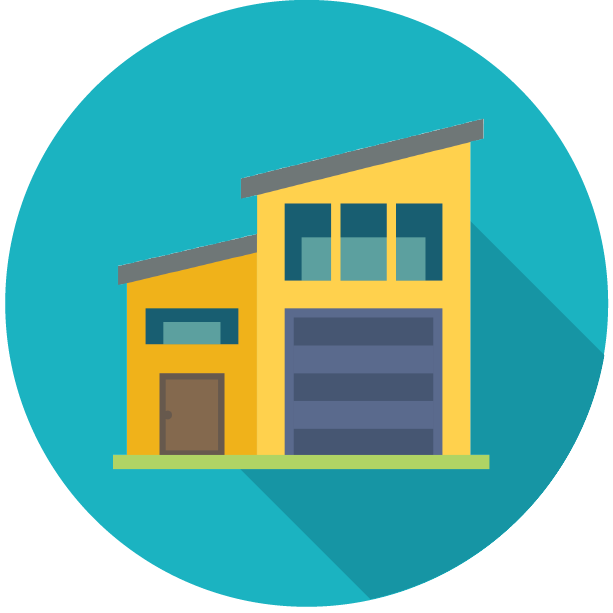 Back to top
---
Rebate Programs
Home Depot Member Rebate Program
Sign Up Now – No Cost to Enroll!
BOMA members participating in the Home Depot member rebate program have received rebate checks totaling $4 million for purchases made through the program this past year.
If you're not already participating in this exciting opportunity, it's easy to sign up to earn a 2 percent annual rebate on all qualifying in-store and online pre-tax purchases of thousands of products in Paint, Janitorial, Flooring, Plumbing, Electrical and more, plus other special savings and services, such as dedicated support, delivery, competitive pricing and volume discounts.
There is no cost to enroll in the program. Rebates are distributed annually, and annual purchases must total a minimum of $25,000 to qualify.
Enroll now and start earning money on your company's Home Depot purchases. Be sure to enter the program code BOMA when you register.
Back to top
---
Partnership Program
We have 4 levels:
If you have any questions, please feel free to contact the office at (520) 310-1605.

OCOTILLO
Back to top
---
Social Media
These are great resources to use to invite others to events, job posings, etc.

ALSO, BOMA International has their own app.  Download it to your phone.  Here is what it looks like:
Back to top
---
Association
BOMA GT OFFICE/CONTACT INFORMATION:
BOMA GT
10645 N. Oracle Road
Suite 121; #239
Oro Valley, AZ  85737
(520) 310-1605  phone
(520) 844-1674  fax 
If you have any questions, please feel free to contact me in the BOMA GT office at [email protected] or call (520) 310-1605.
Thank you,
Luann Schwartz
Executive Director


Back to top
---